Mingle with fellow art lovers in historic downtown Longview. Live acoustic guitar music provided by local musicians. Featured artists artwork on display all month.
About the Artists
Vicky DeKrey Vasey – Fabric, Collage and Encaustic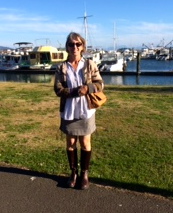 I work in fabric, collage, and sometimes encaustic. In all these mediums I work in layers, each layer influenced by the previous one, building toward the composition and content of the final piece. I use my collages as commentary on what we are doing and have done to the world we live in. Collages work well for this in that words and phrases are easily inserted.
My themes come from newspapers and other articles on current environmental issues both local and/or world wide. Some pieces are about specific issues, others are more general. I try not to be overly pessimistic but to raise awareness, challenge the viewer's complacency, and ask open ended questions about what we can do.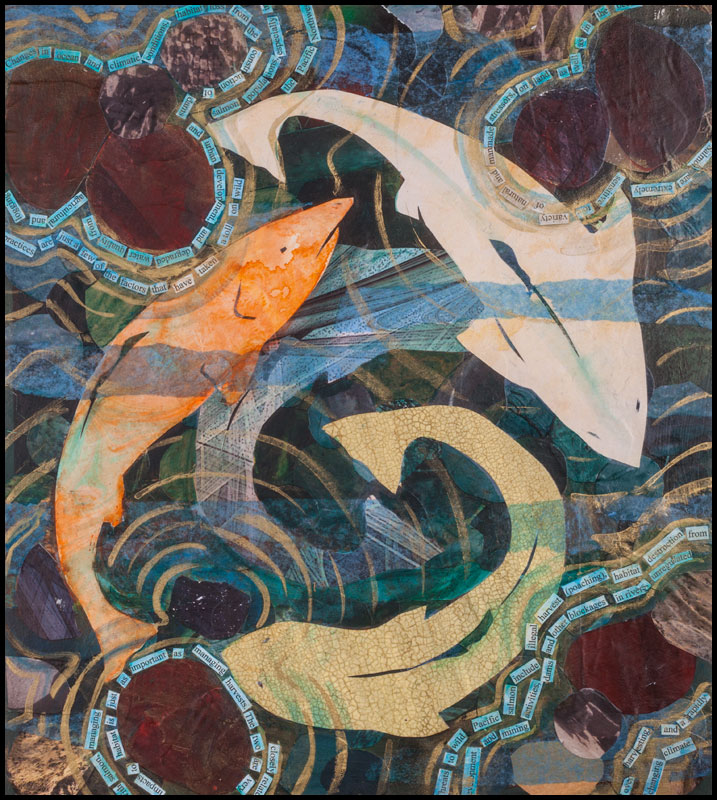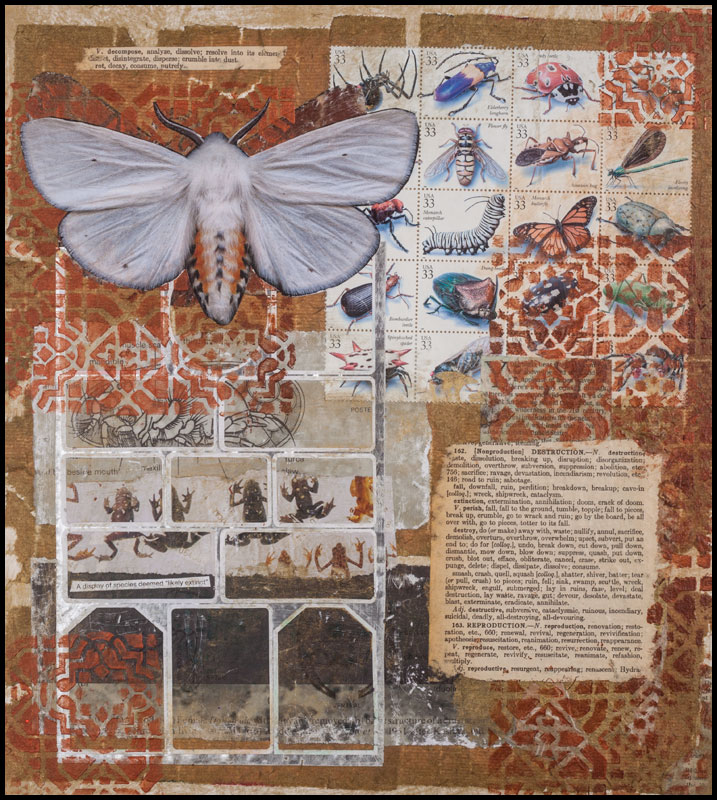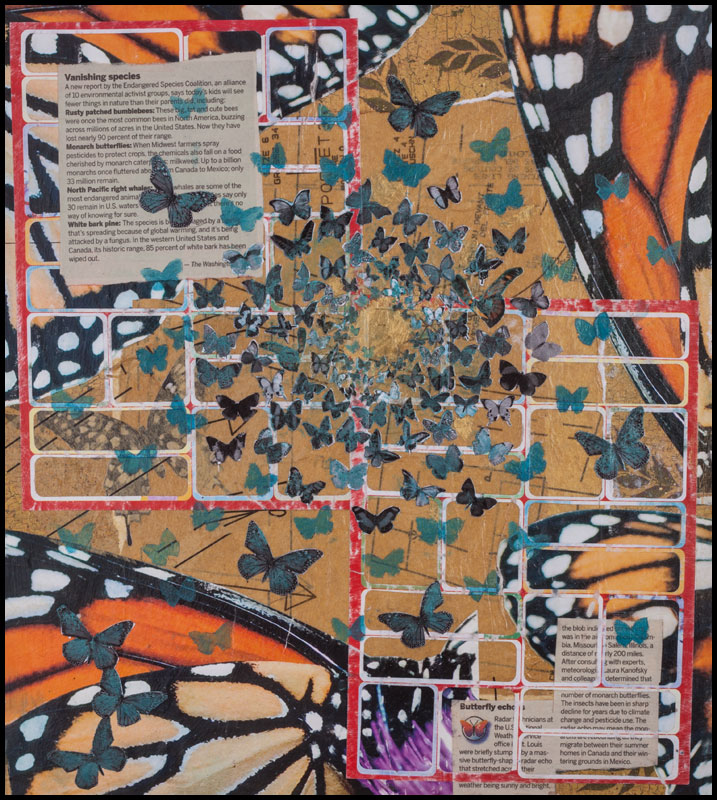 ---
Budd Wilkinson-Mitchell – Painting and Assemblage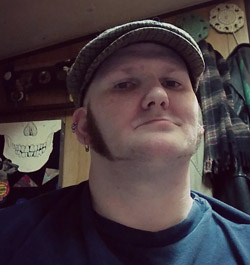 Born in California but raised here in Longview Washington, I am a conceptual artist working mainly in mixed media painting and assemblage. I am a full time student at Lower Columbia Collage here in Longview finishing up my associates degree in the arts. I plan on transferring to a four year collage in the California area, preferably Cal Arts, and make the fine arts my full time career. I am kind of a late bloomer, as I hadn't discovered my passion for the arts until 2011 at the age of 36.
I started painting and making collages as art therapy, and was rather isolated and self-taught. As I learned art history I discovered a whole new world, and what an amazing world it is. This is my first solo showing. My work is a mixture of forgotten histories, make believe futures with a bit of the chaos of the here and now thrown in for good measure. Built up of various mediums, the work is a diary of experimentation that champions the overlooked and the forgotten. Mixing not only mediums but geometric abstraction and pattern and decorative with ideas such as dada and conceptualism, my pictures and objects are an alchemical time machine to the past and future.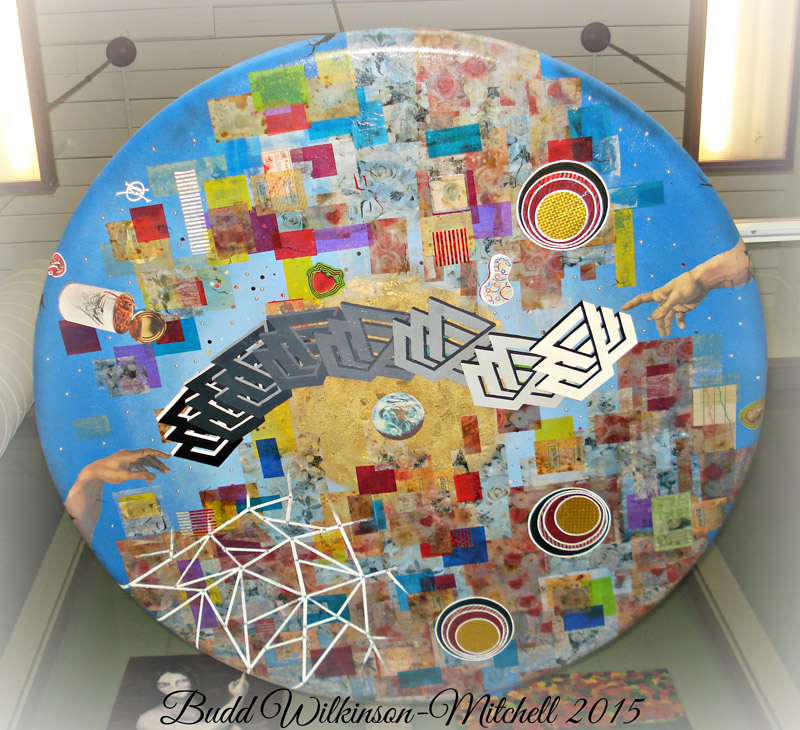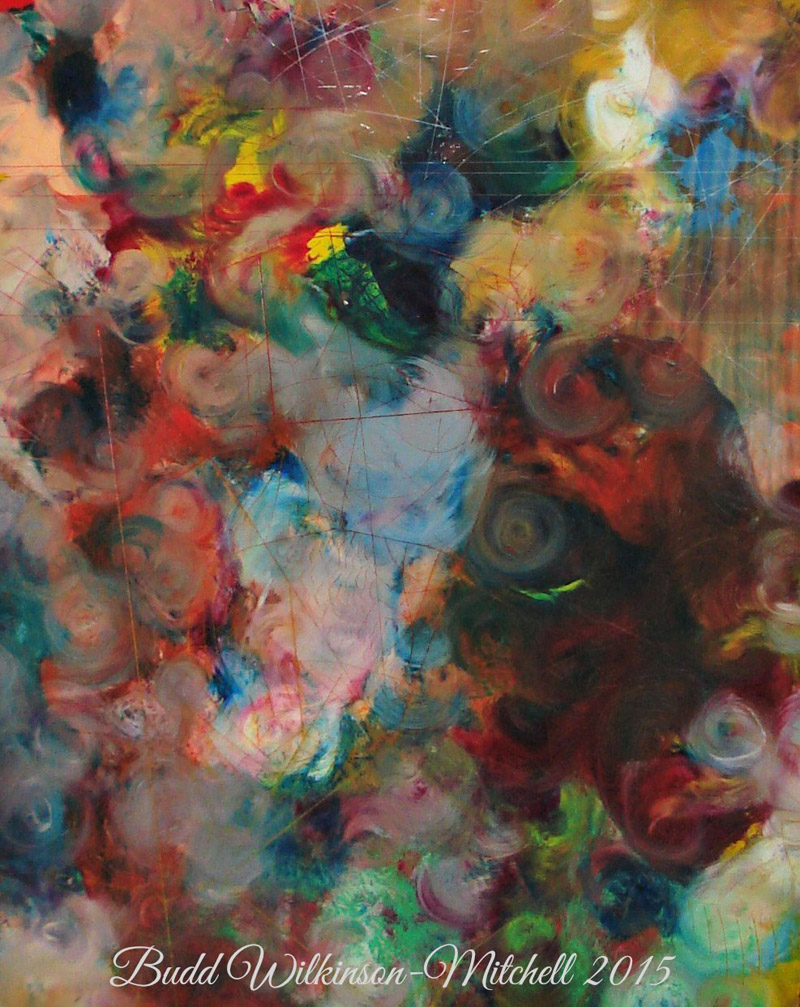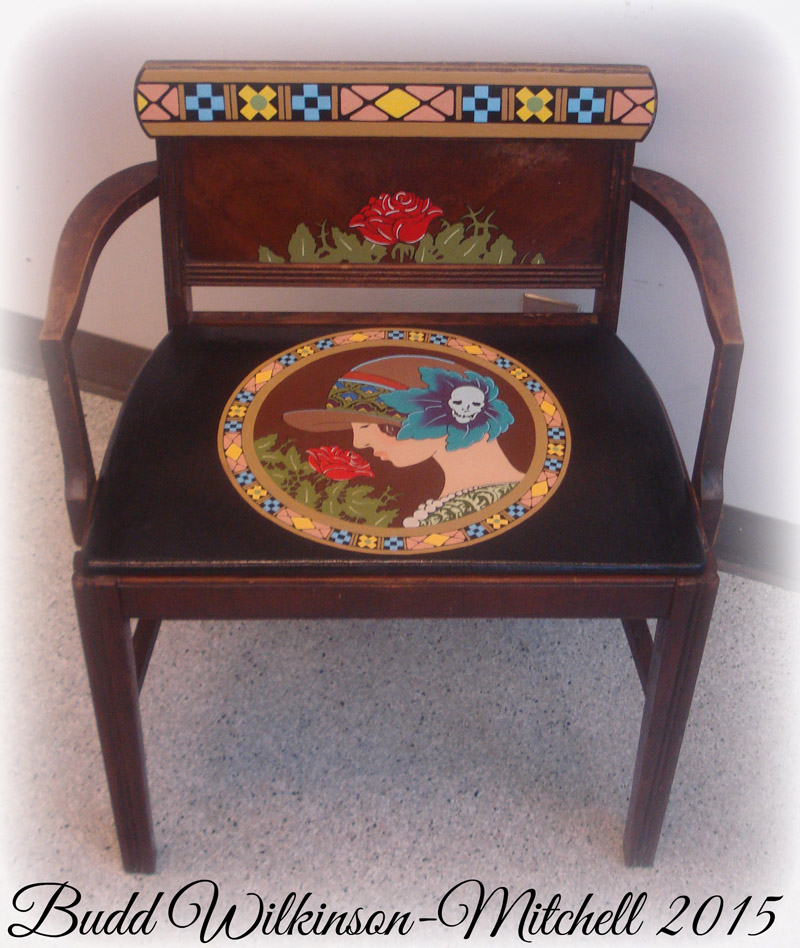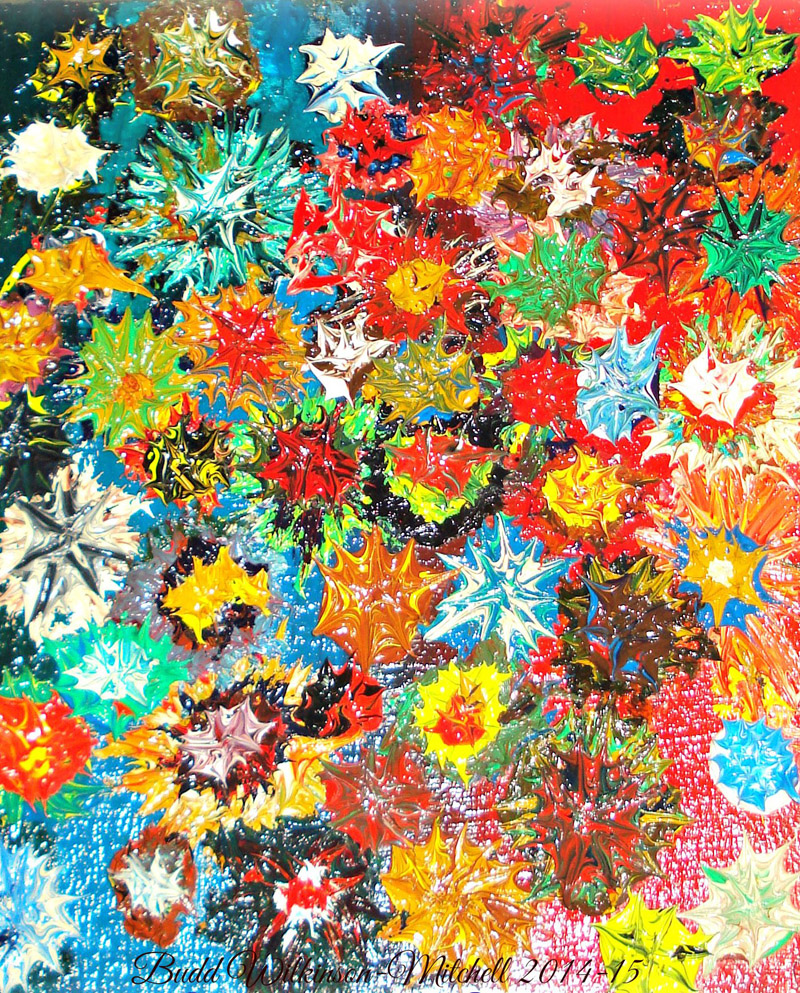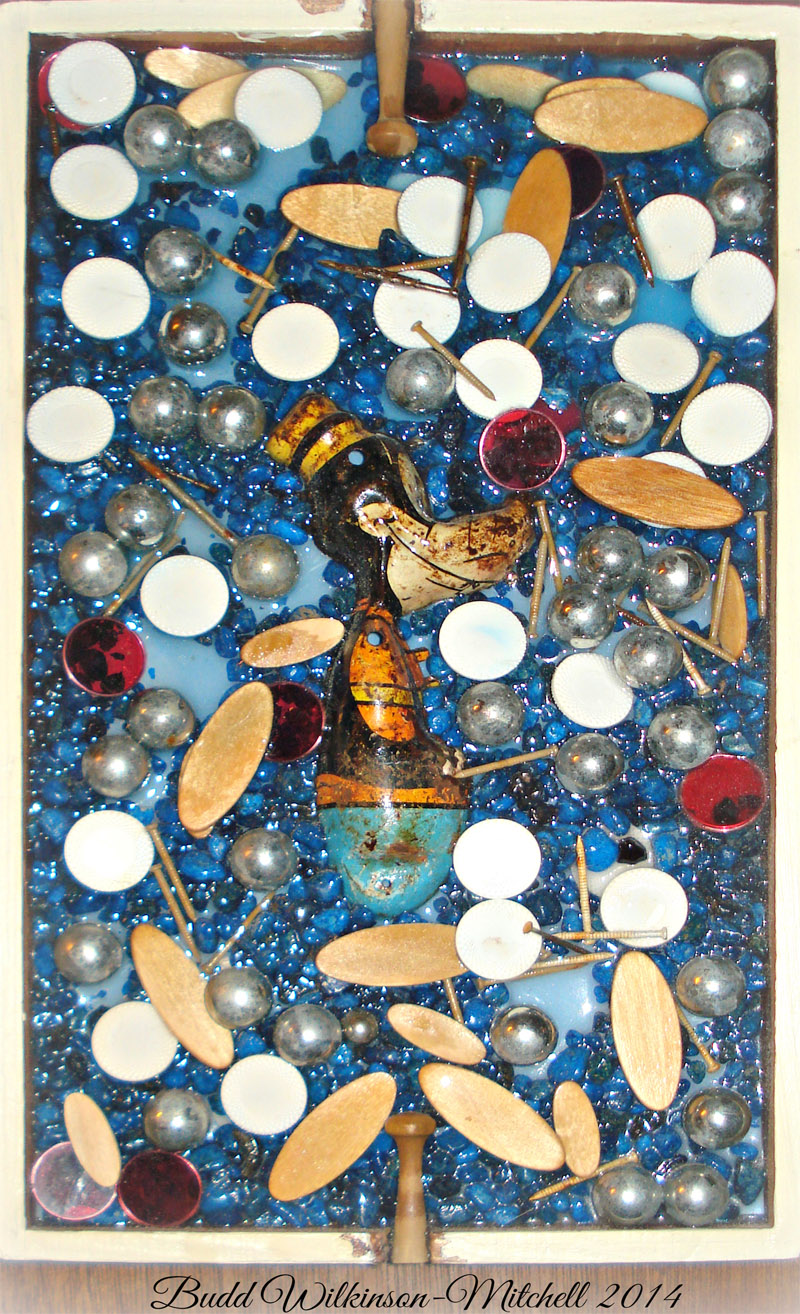 ---
Byrn and JoAnne Watson – Wildfowl Carvings
Byrn and JoAnne share their passion for wildfowl by carving realistic birds and entering them in competitions throughout the United States. Byrn was a duck hunter years ago but now they love spending time outdoors watching the birds and gathering reference for their carving and painting.
Their carvings are from a variety of wood but most often tupelo, jelutong, cedar, and bass. However, any wood that carves nicely with an interesting grain will intrigue them to put a knife to it.
The carvings are done with both hand and power tools. Some of the detail is accomplished with wood burning and stoning tools.
Most of the competition birds are of decoy style and must float and self-right. Ducks are not attracted when the decoy bottoms are up.
The decoys are painted to resemble the real birds they are depicting. Acrylic paint is generally used because it is easy to work with, dries quickly, and has no odor. The decoys are sealed to withstand handling and immersion in water for sometimes long periods. Shorebird decoys are on a dowel and do not float.
Other wildfowl such as songbirds, raptors, and others are placed in realistic habitat. Sometimes they are stylized with Native American designs.
Byrn and JoAnne enter carving competitions throughout the United States and assist in the annual Columbia Flyway Wildlife Show in Vancouver, Washington the second weekend in September. They are members of ARTrails of Southwest Washington and display their work in their home gallery. They particularly enjoy participating in demonstrations and painting for children such as the Grays Harbor Shorebird Festival and Children's Museums.
Another activity that takes them around the State of Washington is exhibiting the Federal Junior Duck Stamp winning artwork for each year.