April First Thursday at the Broadway Gallery
Thursday, April 7, 5:30 – 7:30 pm
 Music by Ian Thompson and Shawn Harris
Delicious snacks by gallery artists
Stop by and meet the artists!
  Learn more about Featured Artists
Mitzi Christensen spent most of her life on the the California coast and in Hawaii, loving the sea and spending endless hours on boats.
Mitzi's paintings reflect her love of nautical scenery and colors: water, boats, docks and reflections. She retired to Washington in 2001 where we are sure she is finding lots of nautical and outdoor inspirations.
Mitzi's work was also featured in the Columbian Artist's Annual Juried Show in March, so she's been very busy.
Gayle Kiser has worked in watercolor and pastel, but most recently returned to her roots in functional pottery. She says,
 "Nothing is as satisfying as the feeling of being centered on the pottery wheel. When things are working right, the only world that exists is between my fingers."
Gayle believes pottery should not only be beautiful, but useful. We agree. See more of Gayle's work on her Artist page.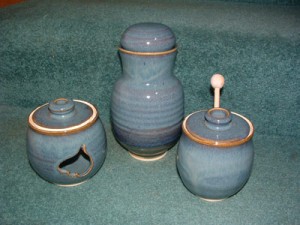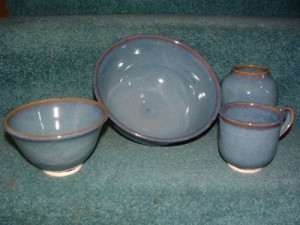 Sandy Brown will display her tea bowls. See more of Sandy's work on her Artist page.