We welcome a talented group of artists to our gallery this month, featuring Mother Nature's beautiful and soothing landscapes, the colors and textures in fiber, and creative photographic images that strike a different chord in every viewers mind.
Nancy Knowles pastel paintings are evocative of the California Impressionists. Joy Winther finds creative joy in all kinds of fiber and yarn, and John S. Crocker's photographic images are as varied as night and day.
Join us for a First Thursday celebration on April 4 at 5:30 pm to meet the artists and see their works.
Dian McCracken and John Sherman will play music to light up the evening and Suzy Halverson will demonstrate her painting techniques.
---
View the slideshow
---
Here's a little more about each artist:
Nancy Knowles – Pastels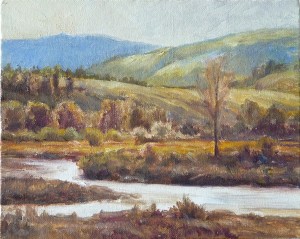 Nancy was born in Oregon and lived in Iowa before coming to Washington as a preteen. She loved to draw and color from early childhood, and was encouraged by her Mother who was also artistic. She discovered what fun it was to make her own paper dolls and design costumes for them.
As she grew older she practiced and gained experience from more sources, including workshops with established artists such as Jim Lewis, Byron Pickering, Vernon Nye, Dale Gehrman, Charlotte Abernathy, and others over the years. Books were very important also, and she has added many to her collection.
She believes that painting from direct observation is important whenever possible, and Mother Nature never runs out of lesson plans. Many hours are spent observing, photographing, and painting the outdoor world.
Nancy was very involved in music and other creative endeavors for many years and only became more serious about painting as a profession in the last decade.
Her work has won numerous awards, and is shown at the Aurora Gallery in Vancouver, Washington. She currently holds membership in the Columbian Artist's Association and the Northwest Oil Painters Guild.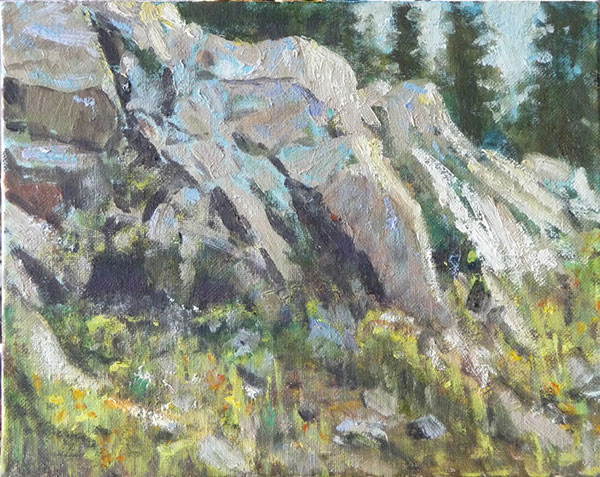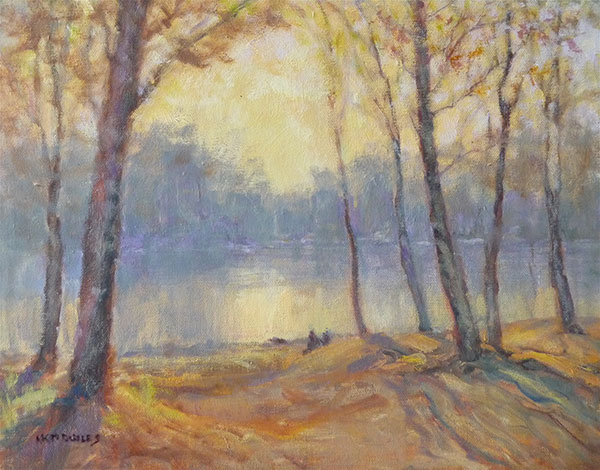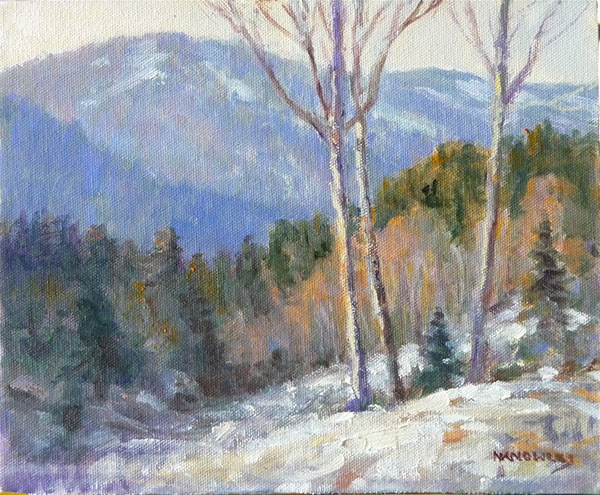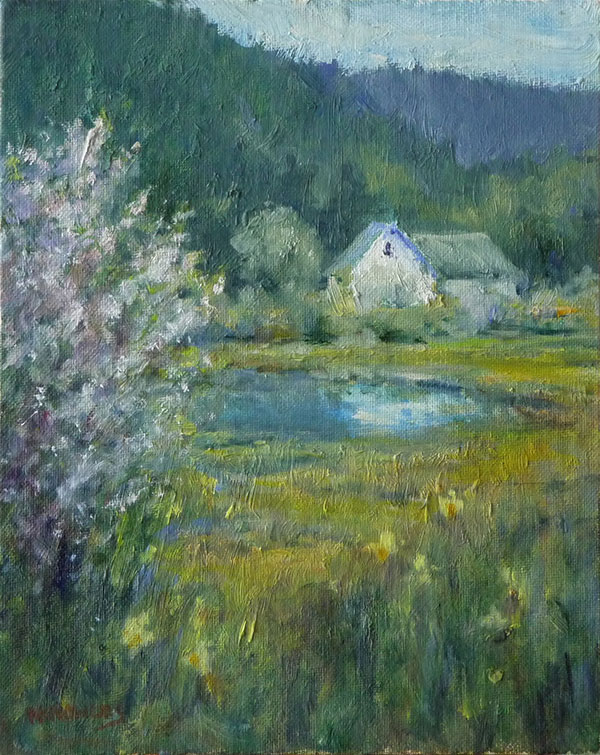 Joy Winther – Fiber Art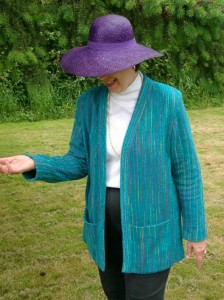 Joy loves experimenting with color interlacement and textures. "I always have more ideas than time to weave them. I am constantly on the lookout for new yarns, weave structures and jewelry pieces to add to my collection. I tend to leave the yarns out in my studio until they speak to me and I then I know what I need to do with them," she explains.
She was born in Detroit, Michigan and moved to Los Angeles, California at the age of eight, then moved to Los Altos, California at seventeen and lived in that area for 40 years. She started weaving in 1966, taking a beginning weaving class at the Yarn Depot in San Francisco. As a young mother, she wove as often as she could with a small tabletop loom. Her dream was to purchase a floor loom, which she did in the late '60s. After going back to work full-time, she gave up weaving, for being a mother of three and working, finding that she could not just weave in a few stolen moments in the day.
After retiring in 1997, she moved to Gearhart, Oregon and took up weaving again with a passion which has not yet left her. She's a member of three weaving guilds in the region and the Vice President of the Association of Northwest Weavers guilds.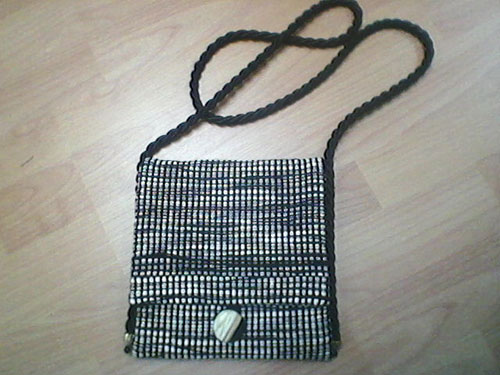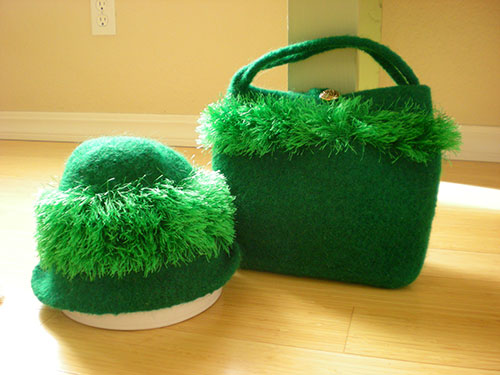 John S. Crocker – Photography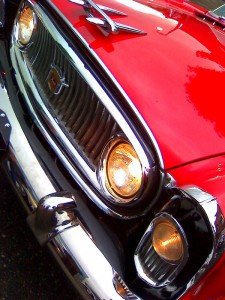 "It is a pleasure to once again show some of my recent work at The Broadway Gallery." ~ John S. Crocker
Photography remains my current vehicle for exercising the need to create images that strike a chord in myself and, with any luck, a greater audience. As far as equipment goes, I continue to employ whichever tool is handy when the muse strikes, whether it be my high-mileage Minolta SLRs, a digital point-and-shoot or, as evidenced by some of the pieces here, my cell phone-a Motorola, I think.
In recent years I have found it handy, as well as artistically more involving to personally edit and print the work at home. The prints are produced on an Epson Stylus Photo R2880 printer using Epson paper.
Although certain common thematic threads sometimes emerge, you can see that the subject matter and editing I choose are varied- so much so that one might wonder if the work was all done by the same person. What the pieces have in common, as I see it, is a pursuit of moving and engaging images which employ the "language" of the visual arts- the interplay of colors, values, gesture, rhythms and such. I also tend to avoid too much in the way of explicit narrative content. A bit of mystery which allows the viewer to form his or her own story is fine with me.
Thank you for taking time to view the prints. I hope they move you in such a way as to have made it worth the pause.