April
First Thursday – April 4
5:30 – 7:30 pm
Music by Dian McCracken and John Sherman
Artist Demonstration by Susy Halverson
Prizes for Recycled Art Show Winners
Featured Artists
Nancy Knowles (pastels), Mary Fortner (jewelry), John S. Crocker (photography), Joy Winther (fiber art)
About Nancy Knowles – Pastels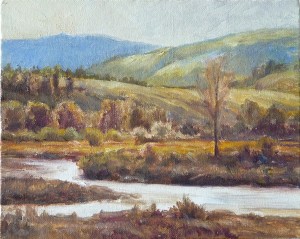 Nancy was born in Oregon and lived in Iowa before coming to Washington as a preteen. She loved to draw and color from early childhood, and was encouraged by her Mother who was also artistic. She discovered what fun it was to make her own paper dolls and design costumes for them.
As she grew older she practiced and gained experience from more sources, including workshops with established artists such as Jim Lewis, Byron Pickering, Vernon Nye, Dale Gehrman, Charlotte Abernathy, and others over the years. Books were very important also, and she has added many to her collection.
She believes that painting from direct observation is important whenever possible, and Mother Nature never runs out of lesson plans. Many hours are spent observing, photographing, and painting the outdoor world.
Nancy was very involved in music and other creative endeavors for many years and only became more serious about painting as a profession in the last decade.
Her work has won numerous awards, and is shown at the Aurora Gallery in Vancouver, Washington. She currently holds membership in the Columbian Artist's Association and the Northwest Oil Painters Guild.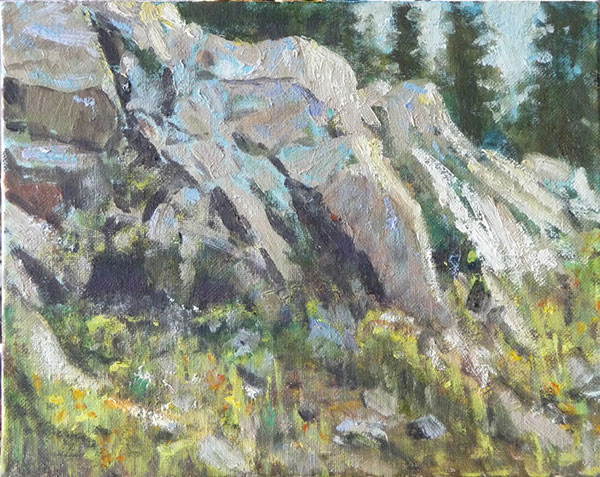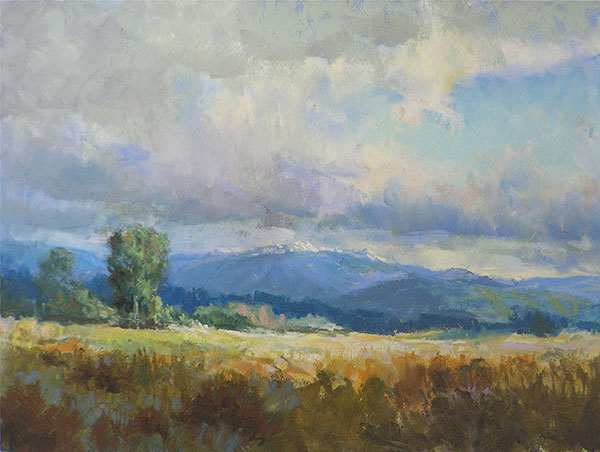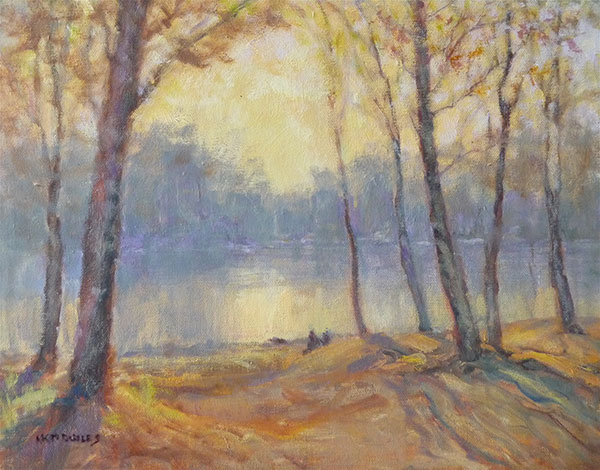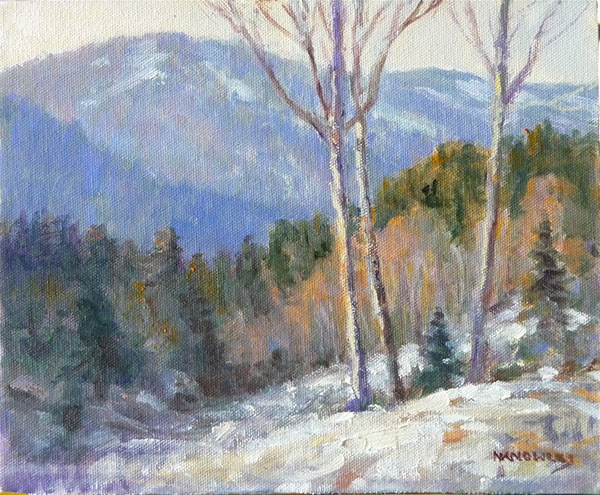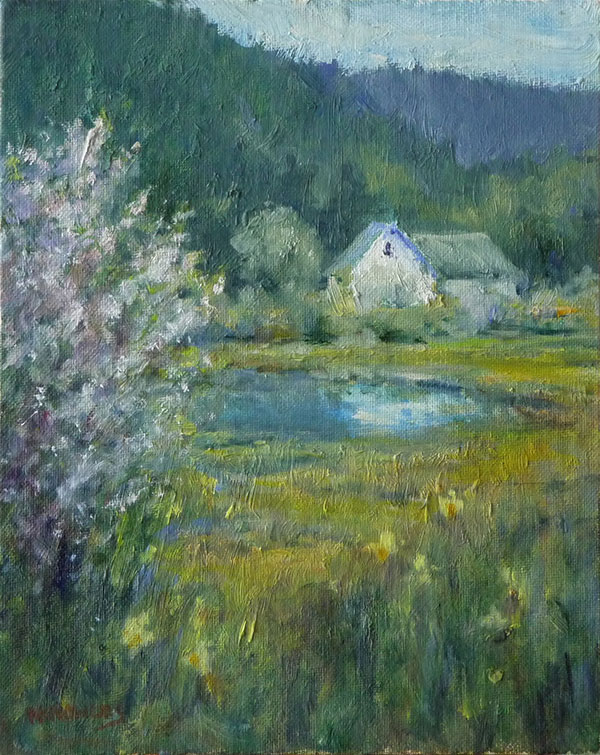 About Joy Winther – Fiber Art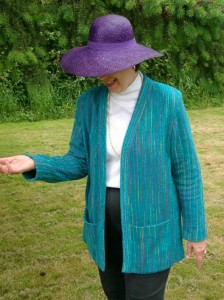 Joy loves experimenting with color interlacement and textures. "I always have more ideas than time to weave them. I am constantly on the lookout for new yarns, weave structures and jewelry pieces to add to my collection. I tend to leave the yarns out in my studio until they speak to me and I then I know what I need to do with them," she explains.
She was born in Detroit, Michigan and moved to Los Angeles, California at the age of eight, then moved to Los Altos, California at seventeen and lived in that area for 40 years. She started weaving in 1966, taking a beginning weaving class at the Yarn Depot in San Francisco. As a young mother, she wove as often as she could with a small tabletop loom. Her dream was to purchase a floor loom, which she did in the late '60s. After going back to work full-time, she gave up weaving, for being a mother of three and working, finding that she could not just weave in a few stolen moments in the day.
After retiring in 1997, she moved to Gearhart, Oregon and took up weaving again with a passion which has not yet left her. She's a member of three weaving guilds in the region and the Vice President of the Association of Northwest Weavers guilds.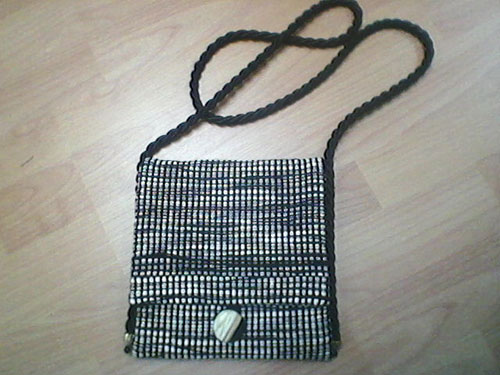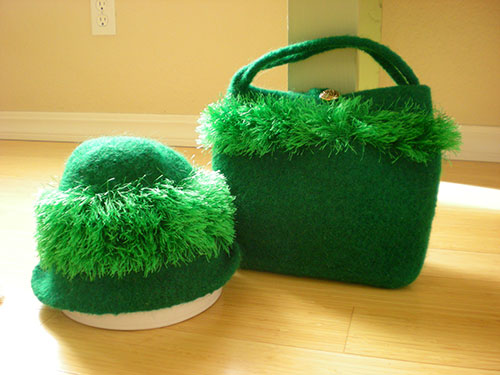 About John S. Crocker – Photography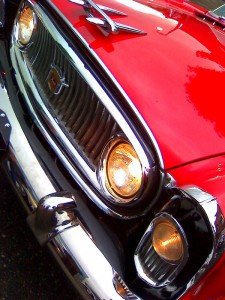 "It is a pleasure to once again show some of my recent work at The Broadway Gallery." ~ John S. Crocker
Photography remains my current vehicle for exercising the need to create images that strike a chord in myself and, with any luck, a greater audience. As far as equipment goes, I continue to employ whichever tool is handy when the muse strikes, whether it be my high-mileage Minolta SLRs, a digital point-and-shoot or, as evidenced by some of the pieces here, my cell phone-a Motorola, I think.
In recent years I have found it handy, as well as artistically more involving to personally edit and print the work at home. The prints are produced on an Epson Stylus Photo R2880 printer using Epson paper.
Although certain common thematic threads sometimes emerge, you can see that the subject matter and editing I choose are varied- so much so that one might wonder if the work was all done by the same person. What the pieces have in common, as I see it, is a pursuit of moving and engaging images which employ the "language" of the visual arts- the interplay of colors, values, gesture, rhythms and such. I also tend to avoid too much in the way of explicit narrative content. A bit of mystery which allows the viewer to form his or her own story is fine with me.
Thank you for taking time to view the prints. I hope they move you in such a way as to have made it worth the pause.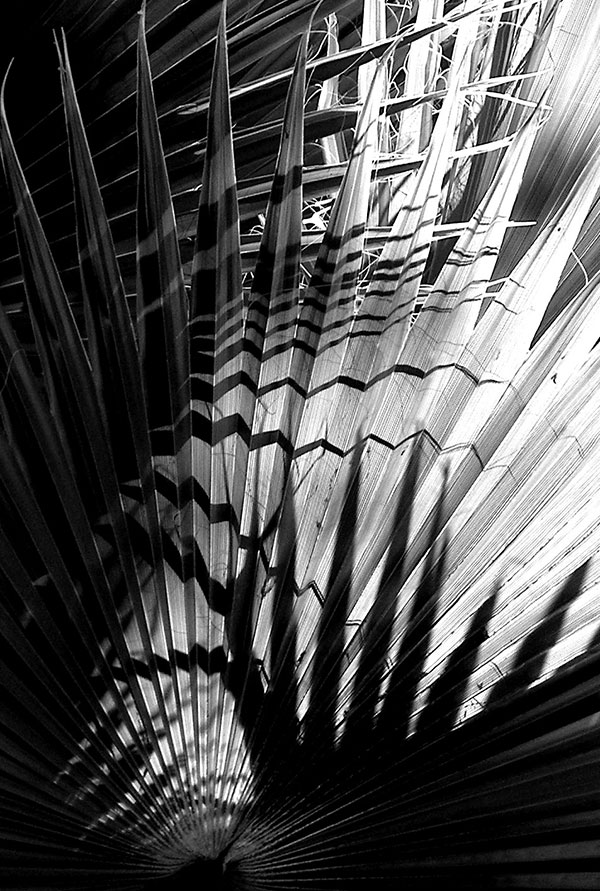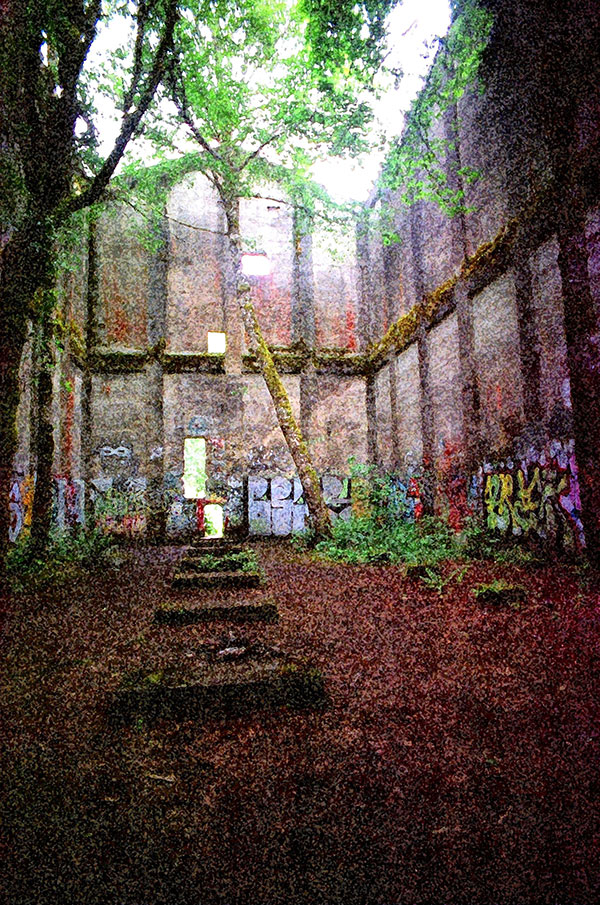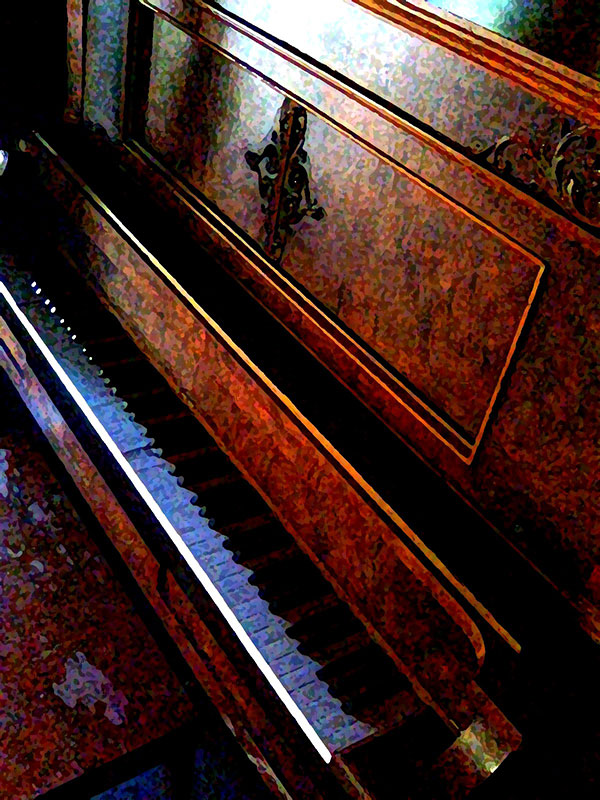 About Mary Fortner – Jewelry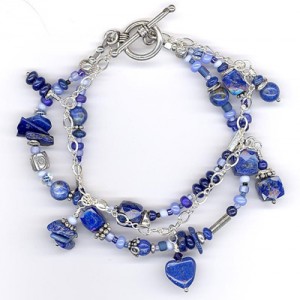 The spirit that guides my hand and makes my heart race with a new idea or design is that same force that all artists feel. The drive to create; to make something beautiful or functional or inspirational is what keeps us breathing and living. Art—in all forms— gives joy to the world and to the artist.
"Beads are my palette. Jewelry is my art."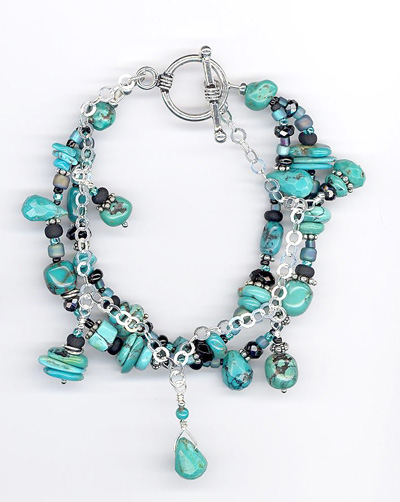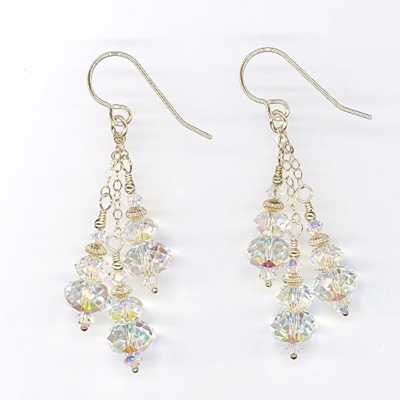 ---
March
First Thursday – March 7
5:30 – 7:30 pm
Music by Dave Mongeau
Artist Demonstrations by Mary Fortner
Featured Artists
Diana Fairbanks (paintings), Heidi Bishop (Quilling), Recycled Art Show
About Diana Fairbanks – Paintings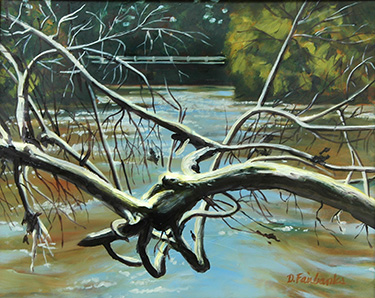 Born in Seattle and now practicing art in her Olympia, Washington studio, Diana became interested in visual art and writing at an early age. She specialized in Biological Sciences and Fine Arts at Wenatchee Valley College and then received a full-tuition scholarship to study Fine Arts at Fort Wright College in Spokane, WA.
Outstanding teachers during those years included: Robert Graves, Sr. Paula Mary Turnbull and Benjamin Franklin Moss. She completed a B.A. and B.F.A. in painting, drawing and a wide variety of related media, and also had her first solo shows of paintings and drawings. During subsequent work with the Medical Communications Department at Virginia Mason Medical Center, Diana received a Kellogg Allied Health Education Fellowship to study Medical Illustration as part of her graduate program in Educational Technology and completed an M.Ed. and an Ed.D.
During and after her graduate studies, Diana taught drawing, design, illustration and a wide variety of media production courses at public and private institutions of higher education including Shoreline Community College, Bellevue Community College, University of Washington, Heritage University, and Western Washington University. Her former students follow fine art and visual communication and teaching careers throughout the Northwest. She is the proprietor of OlyImages Studio, and a recent recipient of an Artist's Trust EDGE Program Scholarship.
Currently, Diana is a full-time visual artist who fulfills commissions and continues her teaching as Program Director at OlyImages Studio. She works in a variety of media including watercolor, acrylic, encaustic and oil media and uses a variety of printmaking methods. As well, Diana is completely comfortable with art-making by computer.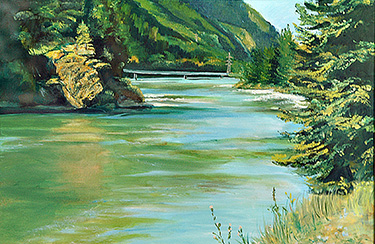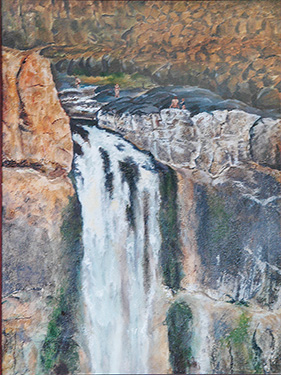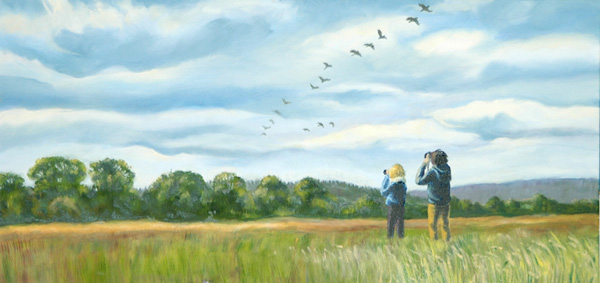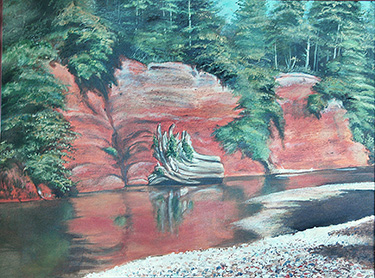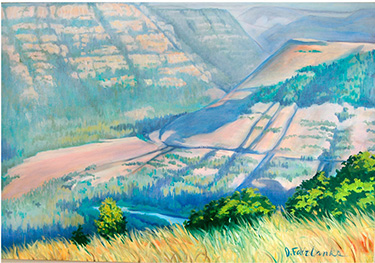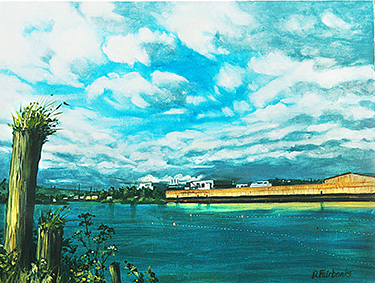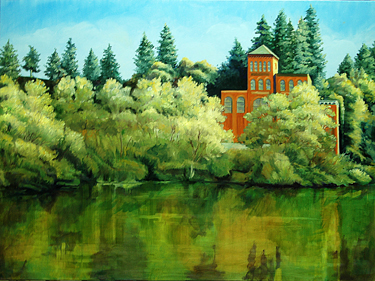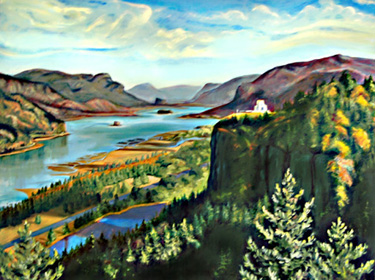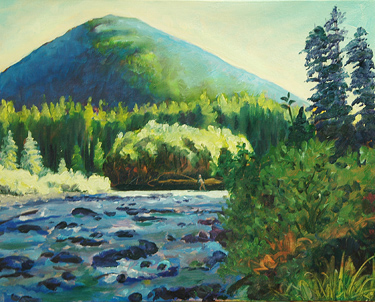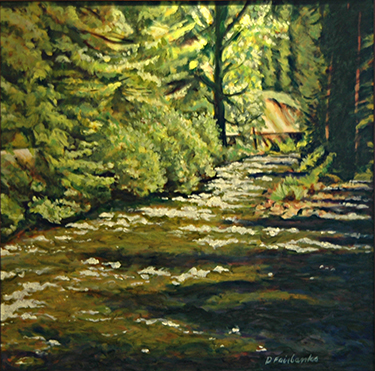 ---
About Heidi Bishop – Quilling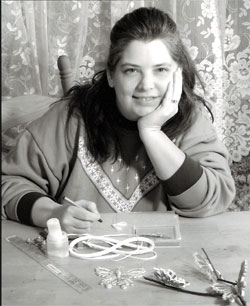 My Name is Heidi Bishop. I have been quilling since I found an article in the Woman's Day magazine in 1989. I am a stay at home mom and home school my 14 year old daughter Allison. My husband Mike and I have been married for over 16 years now.
Most of my work is inspired by the beauty of nature around me. Lace and intricate designs have always caught my eye so must of my work is small in scale. Lately I have let my creativity bloom with other paper projects such as the Mad Hatter's Hat. Most of the boxes here have been handmade and then embellished.
I have been a member of the English Quilling Guild with an accredited status for many years. My work is on display and for sale at Lovingfoss Hair Design and Hilltop Market, both in Kelso WA. This will be my 6th year in ArTrails Studio Tour of Southwest Washington. I will be at Stillwater Estates in Centralia again this year.
Now and again I enter juried art shows like Art in the Park located at the lake in Longview, and provide charity auctions like Festival of Trees with my work. I also promote quilling by entering local fairs and demonstrations in local shops. I have been teaching quilling in the local area for many years.
I have a public Facebook page where I post a great deal of my work https://www.facebook.com/heidi.bishop.58. You can email me at bishophL62@yahoo.com.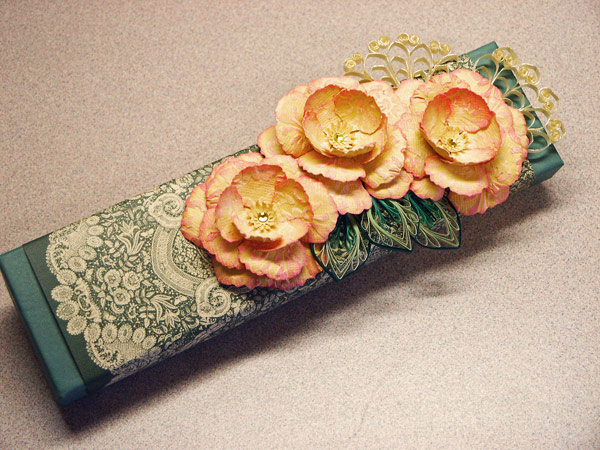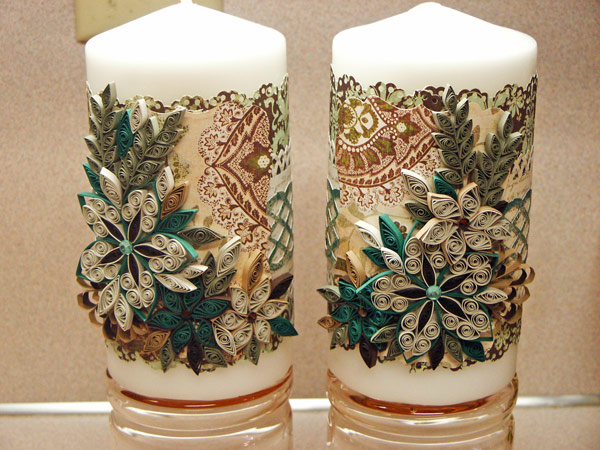 ---
February
First Thursday – February 7
5:30 – 7:30 pm
Music by Dian McCracken
Artist Demonstrations by Peggy Bodle
Featured Artists
Mary Kohlschmidt (jewelry), Mary Huels (pottery), Rowan Chinook (wood burning), Kim Russ (photography)
Mary Kohlschmidt – Jewelry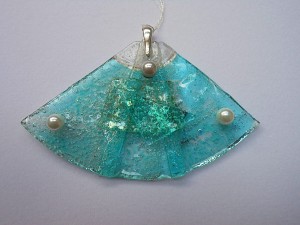 It's been one year since I was accepted as a member of The Broadway Gallery. My specialty is designing and making jewelry and paper art.
I've been creating handmade bracelets with Miyuki Delica Glass and Japanese Beads. Along with the bracelets, I have expanded to using Swarovski crystals and Sterling Silver to design handmade necklaces and earrings. These can be found in the main area of the gallery along with my eight-sided oriental boxes and handmade greeting cards.
For this show I've strayed from my norm and designed and made jewelry using compact discs and DVD's. Yes, unusual – but interesting! You'll see that all my pieces include CD or DVD material somewhere in the design. Most are made using accents of pearls and glass, 100% copper, Sterling Silver and plated copper/pewter.
I've designed my jewelry to be classy, elegant and, hopefully, just edgy enough to be new and exciting. I appreciate your coming to my show and hope you will enjoy my newest creations!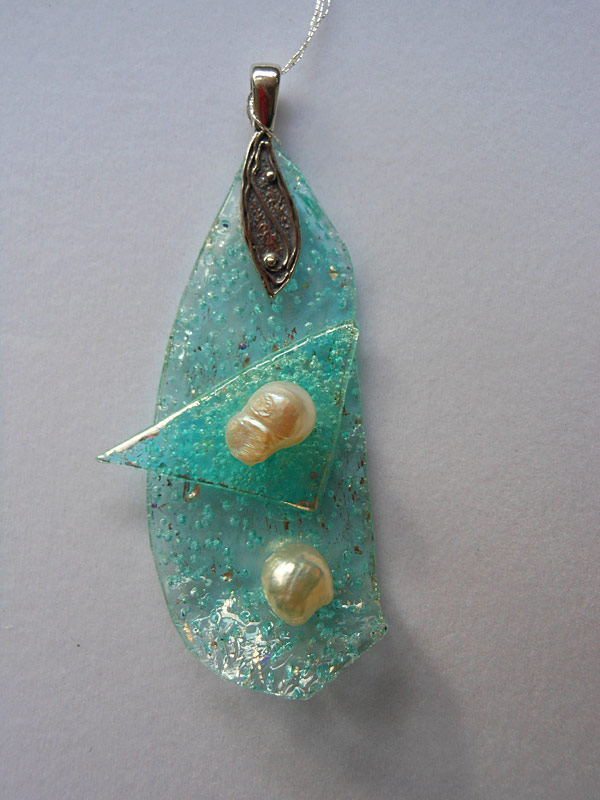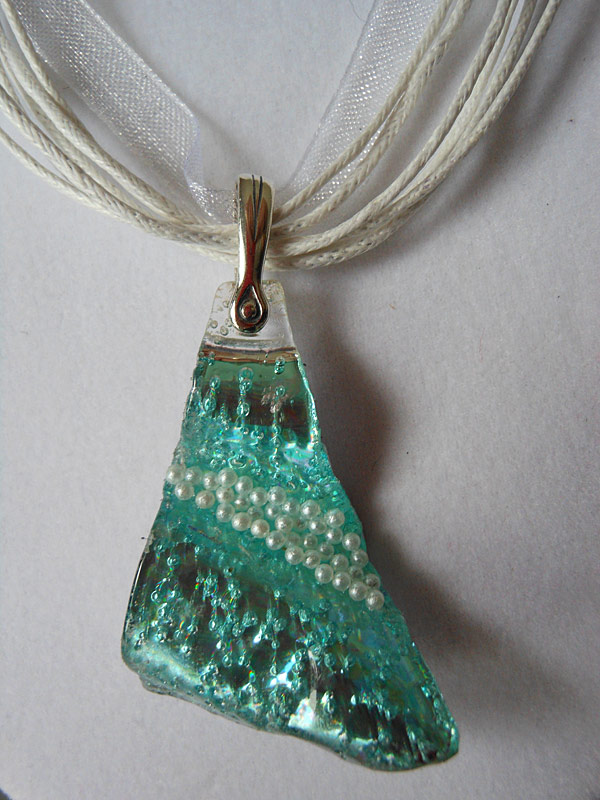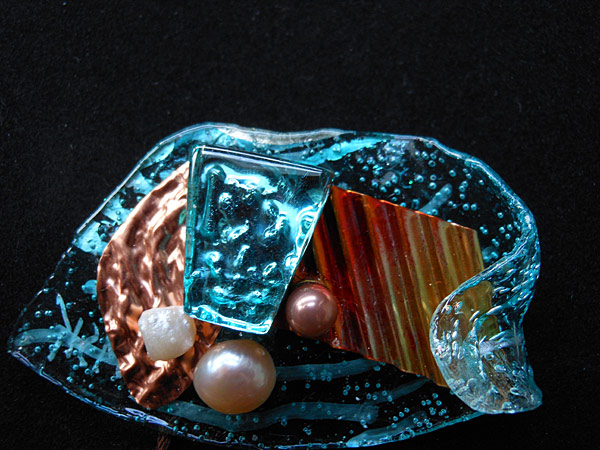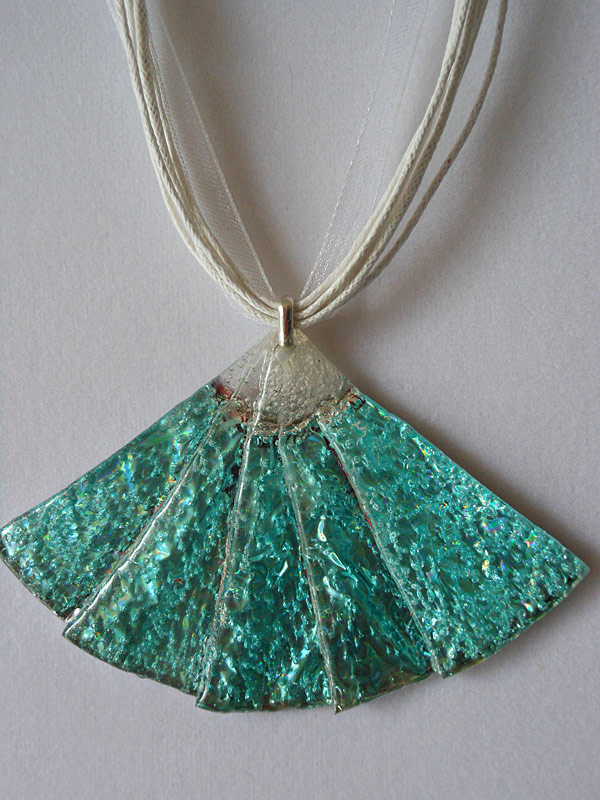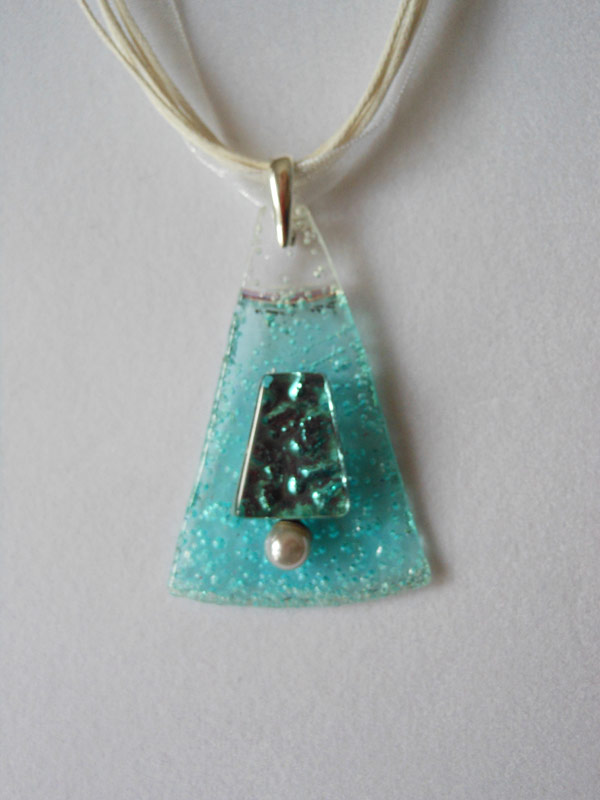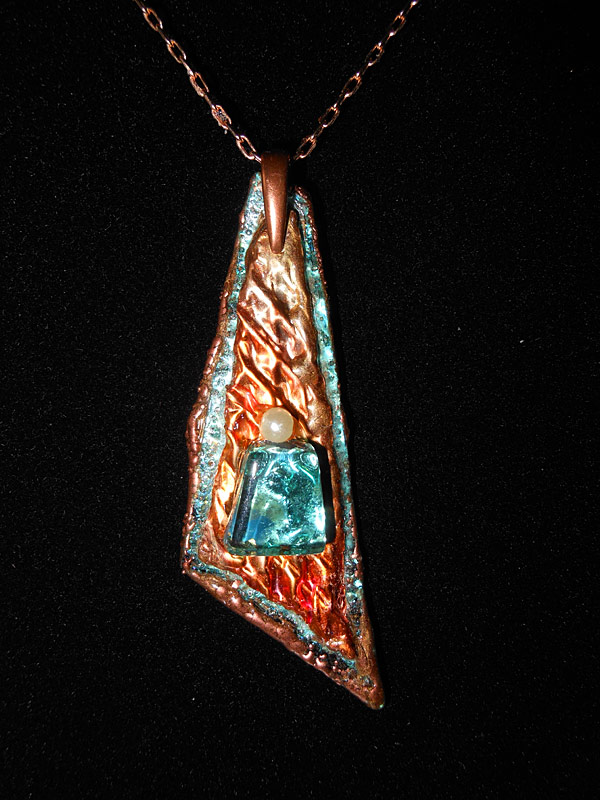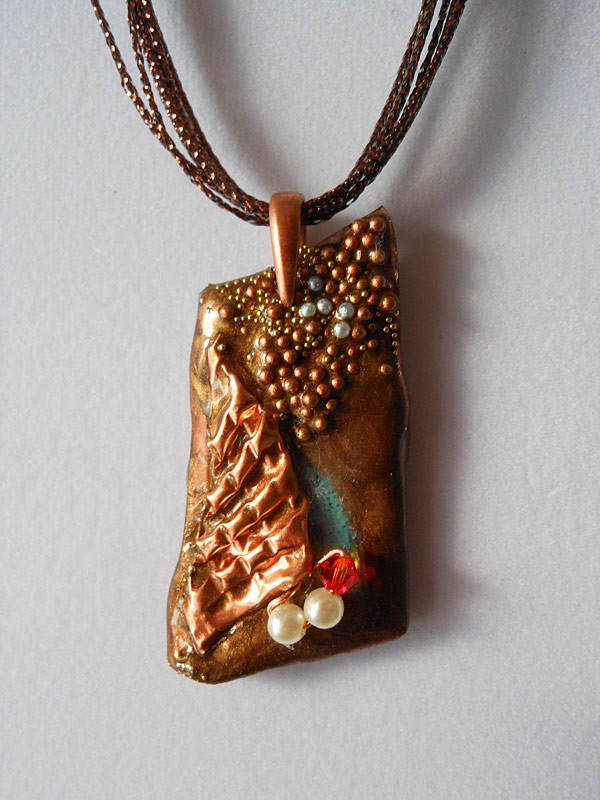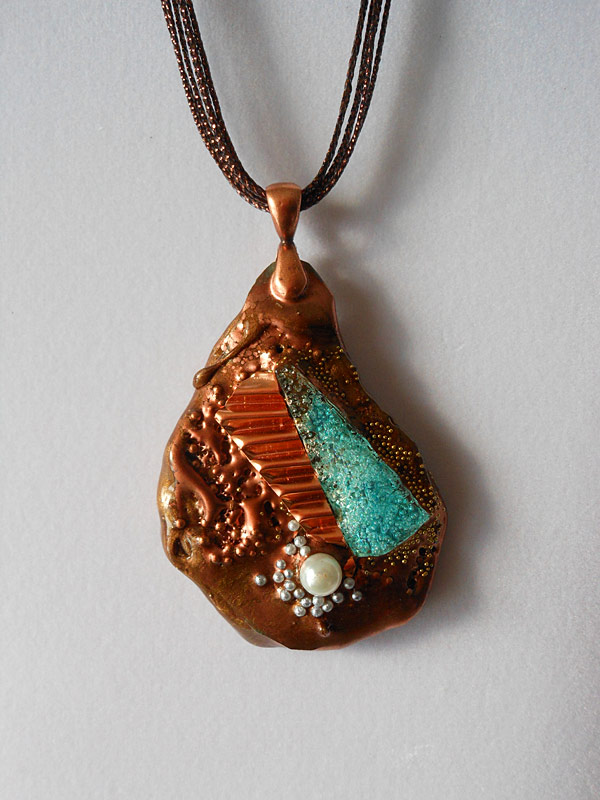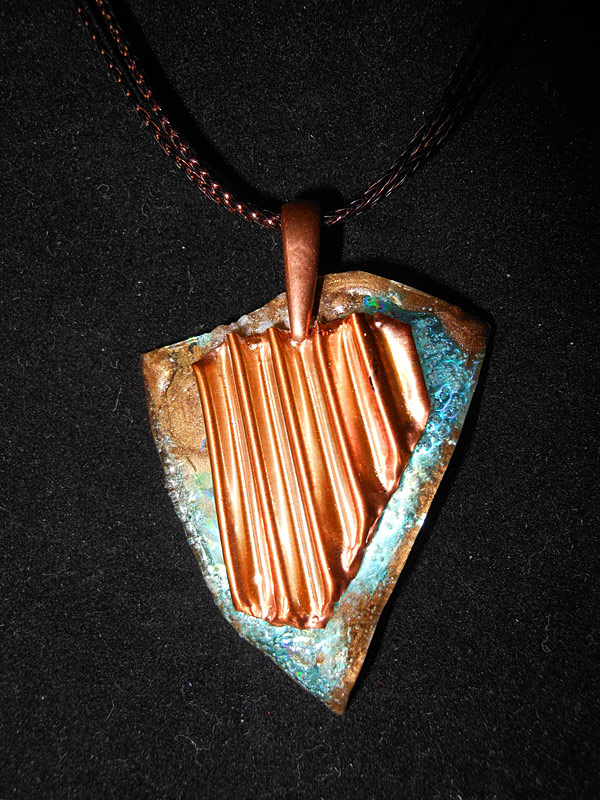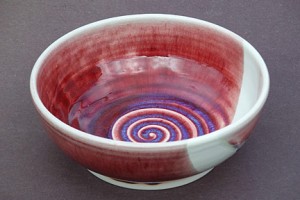 An accidental artist – that's what I consider myself to be.
While working full-time as a forester I wandered into the evening ceramic class at Lower Columbia College. I'd never been considered to be very artistic, but found I liked playing with clay and had a little aptitude. I took pottery classes off and on from Richard Roth and Trudy Woods for many years.
Fed up with my forestry job, I left and became a casual hire wildland firefighter. Spring through fall, I go when and where they send me to work on fires, both on the fire line as a supervisor and safety officer, or in camp as an information officer. It's a strange lifestyle, but it pays the bills.
The rest of the year I play with clay when the weather is too bad for gardening. Pottery lets me challenge myself to do something different and better, to be literally constructive with my free time. "Go do something constructive," was the frequent admonition from our parents.
My non-clay art education is limited to what I learned through eighth grade. After many years working with trees and watching them grow, I've absorbed an ability to draw trees. Each of my trees is individually drawn, with no two ever growing quite the same. Sometimes I can identify which species I've drawn, but many are maples and oaks which cover a lot of growth forms. I hope you enjoy them.
Visit my website at Dancing Tree Pottery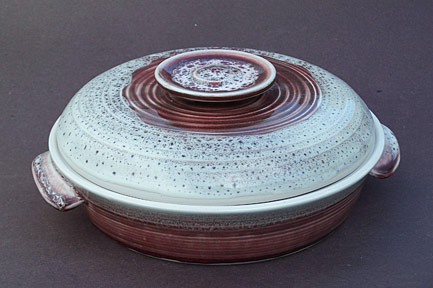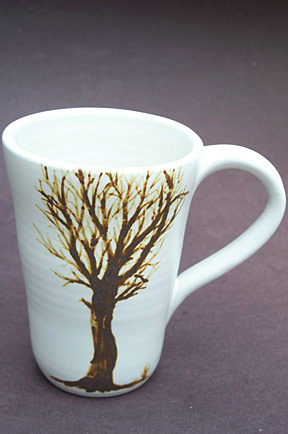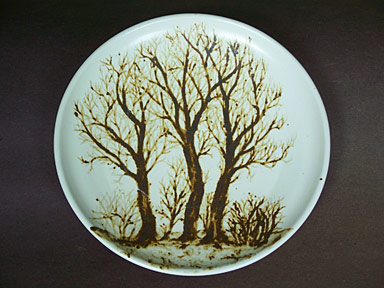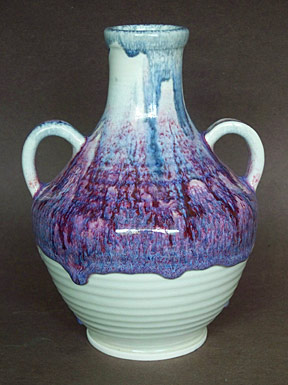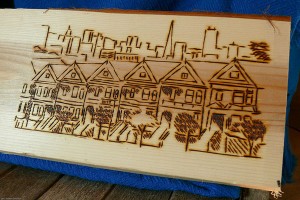 Rowan Chinoock has been making pyrographic (aka wood-burning) art for several years. He studied electronic music at Bard College in Annandale, New York, where he worked as a set carpenter. While at Bard, he scored films and dance performances, played in ensembles, and created installation art that drew upon his work in theater.
After obtaining his BA he moved to the San Francisco Bay Area and broadened his work in theaters to lighting and special effects, and continued to work as a carpenter and house manager. After picking up a decorated gourd at a garage sale, he was drawn to the gourd art of Central America, a subset of which is expertly detailed pyrographic art. Rowan visited Ecuador and Mexico to study and meet the craftspeople of this art form.
In 2009 Rowan began burning wood, and has worked with wood near daily for the past several years. His favorite themes are typography, poetry, sign-making, architecture, and Pacific NW native art.
"I'm proud and grateful to be showing my art at the Broadway Gallery. I'm displaying a selection of pyrography created in 2012. I have a daily practice of making pyrography, and I collect images and words that stick for me. Often this will be a saying that inspires me or a piece of poetry that captures my attention. By burning those words into wood, I'm performing a meditation on their meaning. Wood-burning is a very slow process and allows my mind to examine the meaning of words and images in a focused and quiet state. By burning these carefully chosen texts and images into wood, I believe I am increasing their power and effect on the world. I hope you enjoy!" ~ Rowan Chinook
Kim Russ – Photography: Along the Way: Images from an Ordinary Life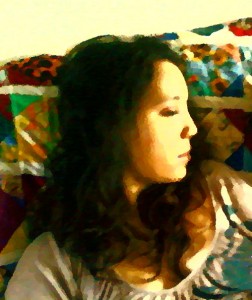 A photograph is created in a moment, scarcely a heartbeat, caught and held between vision, imagination, and technology.This mystical and mysterious combination can turn a moment into an eternity. Photography is magic – plain and simple.
As a photographer, I create my art by pushing a button on my cell phone camera when the blur of life clarifies into a single point of focus. The infinite magic and possibilities photography provides have allowed me to truly see, rather than simply identify, the intriguing images found in my ordinary life.
I invite you to explore some of my favorite moments.
Thank you ~ Kim Russ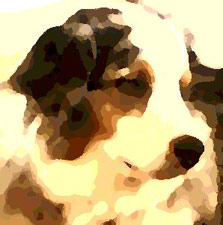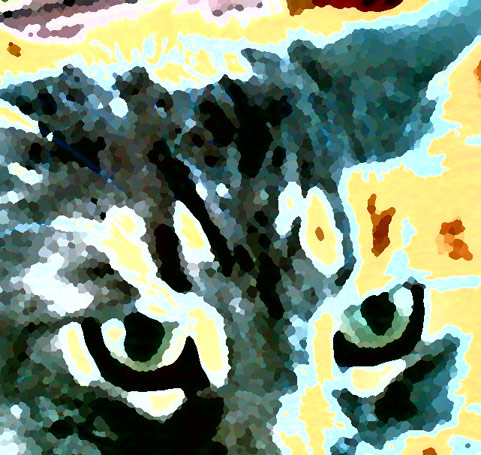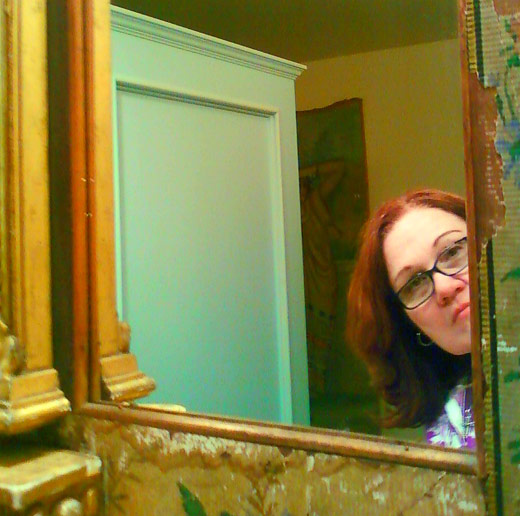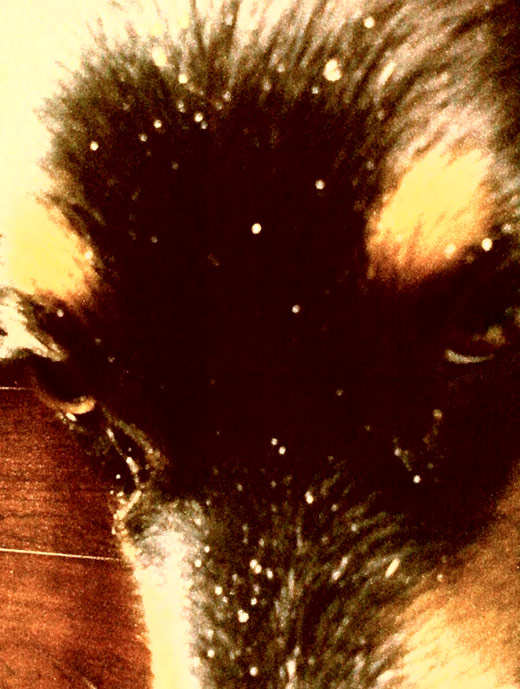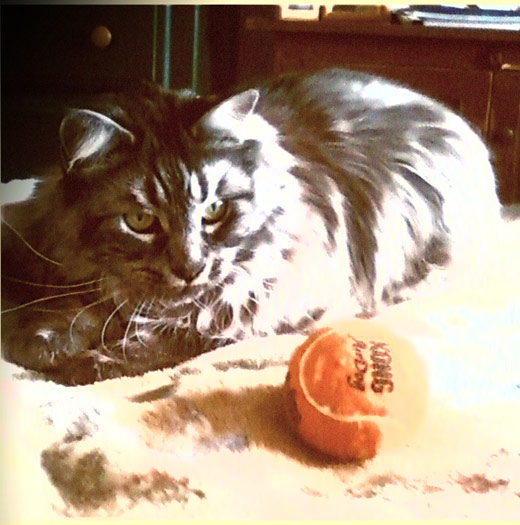 ---
January
First Thursday – January 3
5:30 – 7:30 pm
Music by John Crocker
Artist Demonstrations by Audrey Hoffman
Featured Artists
Jim Misner (sculptures) | Di Morgan (fiber art) | John Henry (Word-A-Tures)
About Jim Misner (sculptures)
Jim Misner, aka Uncle James, lives on Silver Lake in Cowlitz County. He is married to his sweetheart Stephanie and has three children; Allie, Austin, and Liberty. His day job is serving as your Cowlitz County Commissioner.
Though a fan of most all mediums, the submitted pieces are primarily 3-D sculpted pieces, better known as Farflehoogin's. They're a reflection of the artist's personality and made purely for his own entertainment.
All of the attached pieces have limbs, fins or other parts made from actual animal horns. Here in the Northwest lies an unlimited amount of inspiration literally popping out of the wildlife. Farflehoogin's are the recognition that species on this planet clearly have the design of a skillful, imaginative, and humorous creator. It's in that vein that Farflehoogin's are created.
"As an artist, I like to challenge my skill level in all types of mediums, but that is not why I create these. These are for fun. They're not to be taken seriously and are purely meant to lead the eye and imagination into a world that is part here and part there. It is my heartfelt hope that you enjoy these pieces as much as I enjoy making them."
Thank you for your kind consideration of my work and the opportunity to let people have a gander, perhaps a laugh, and who knows; maybe even provide a new home or two to one of these crazy creatures." ~ Jim Misner
About John Henry (Word-A-Tures)
In 1995 I decided to teach myself Spanish. Although I had some success at first, it was still difficult. I thought, "wouldn't it be great to just look at a word and know what it meant?"
Then I thought, "people learning English might feel the same way!"
That's when the idea for Word-A-Ture was born. ~ John Henry
A Word-A-Ture is a fun and unique, if not original art form, that uses the word's letters to not only spell, but also create a picture of the word. Just like all words written in English, Word-A-Tures must read from either left to right or top to bottom.
John Henry is a local resident currently employed at Longview School District. He's been fortunate to work with his wife Susan, in the theatre department at R.A. Long High School. He has a son, Jeremy.
Besides being seen in local cafes, his art has been displayed at private shows in the Koth Gallery at the Longview Public Library.
John is also active in the local music and theater scene. He's played in several bands as well as playing solo, and has appeared in numerous plays. He's a member of the Columbian Artists' Association.
---
About Di Morgan
"Mixing different fibers into a knitted sweater enables me to 'make' textiles. I love to see people wearing art." ~ Di Morgan
The Empress's Red Coat made from 9 different silk & satin fabrics, is heavily quilted & beaded and has a detachable hood.