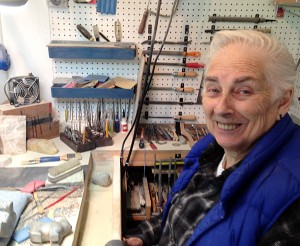 Soapstone Carving
"I look at a rock of soapstone and wonder what is inside waiting to face the world without all the pressures it has been under the last few million years. I forget everything and immerse myself in the process." ~ Lee Boone
I passed my working career with various high tech companies and ended out in the lower Cascades out of Kalama, Washington. One day in mid 2004 I found myself sorting through storage boxes and came across a box that had three; yes, three, mover's labels on it.
When I opened it I found myself staring at a box of rocks! To make a long story short, I discovered they were all pieces of soapstone, leftovers from my days of Geology classes. I couldn't think why I still had them, but figured maybe I'd try and do something with them. So I dug around in other boxes and found some old tools of my father's and started playing around.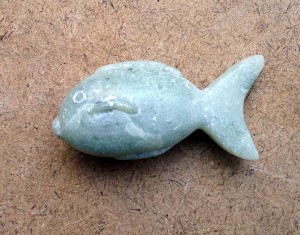 Now mind you, before this I had not shown much if any artistic talent. It took just under 70 years to discover that there was some artistic talent hidden deep in my soul.
"I haven't had the good fortune of classes in carving/sculpture. My instruction has come from sculptors on the Internet. Reading what they have done and asking questions of those willing to share."
I may never hit a professional level, but this way I can relax and immerse myself in something I truly enjoy. My first 18 pieces were Christmas gifts for family and friends. These were done between July and November. Yes, there has been a little improvement since then. We look at them now and see the simplicity and the things left out. I now use pictures to make sure I don't forget to make a long tail instead of a short one or pointed ears instead of rounded ones.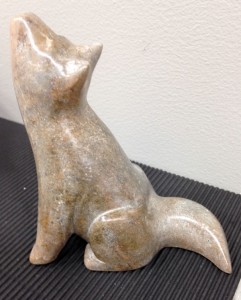 Of course no two pieces are entirely the same. Even if I really wanted to, it is almost impossible to do. In soapstone, there generally are many minute particles of minerals and what I call garbage. Some of these are extremely hard and you have to carve around them, making them part of the picture or trying to dig them out. Sometimes a diamond file can help in smoothing them down or cut through them. The various minerals are what give the stone its coloring. Then you have the veins of hard and soft material that make each piece unique.
I've always liked a challenge and now I have found one that not only I can enjoy, but others can appreciate.