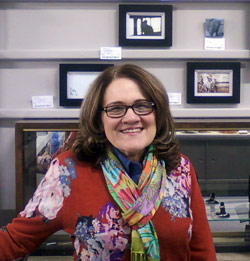 Photography
A painter by training, photography now creates my canvas, takes in to account the eye of the beholder, and technology supplies my paint.
My cell phone contains my basic camera and I use various enhancement technologies striving for quality, clarity and mood. As I work, I am seldom without a liberal sense of humor and a respect for subtleties of the profound in daily living.
Photography allows me to capture an image, a moment passing through my life, long enough to savor its meaning, to see rather than merely identify what otherwise might be lost. Moments should not be ignored or trivialized. After all, added together moments, their stories, their impact, are the measure of a lifetime.
Art-making is often a solitary pursuit. It is an intimacy of mind, body, and spirit, of self. It is a creation both of the artist's world and beyond what is seen by his or her eyes. When the artist dares to offer work for public scrutiny the meaning of that work exceeds a glimpse into the personal and becomes an invitation. At its best, I believe art impacts the viewer with empathy, with an ah-ha, the excitement of experiencing a familiar truth or hope or dream, even a fear, brought forth by another's hand. ~ Kim Russ
Kim's artwork is also featured on custom fabric, wallpaper and wall decals at Spoonflower. Visit her gallery.